Updated By: LatestGKGS Desk
Article 35 A: History, Origin, Effects, Revocation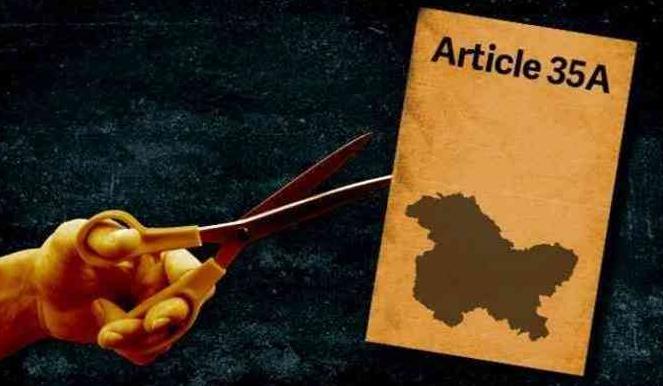 What is Article 35A? How it worked and why is it removed? History and Details
Article 35 A was introduced in the 1954 proclamation which made a distinction between Indian residents and permanent citizens of Jammu and Kashmir.
Under Article 370(1)(d) the President was allowed to make exceptions and modifications with the concurrence of the government of the state for the benefit of the subjects of Jammu and Kashmir.
Article 35 A gave the J&K government a special right to decide who can be a permanent resident in the state. A 'Permanent Resident Certificate' was provided to them who qualified as a permanent resident and they could acquire land, settle, get government jobs, scholarships in the state and participate in the assembly elections as well as local elections. The citizens were divided into permanent residents and Indian citizens.
Now, Article 370 has been revoked from the Constitution of India, Article 35 A ceases to exist regardless of how the situation evolves in Parliament. The state has been bifurcated into two union territories, Jammu-Kashmir and Ladakh.
Latest Jammu And Kashmir Updates