Union Cabinet Approved India And Equatorial Guinea MoU In Field of Medicinal Plants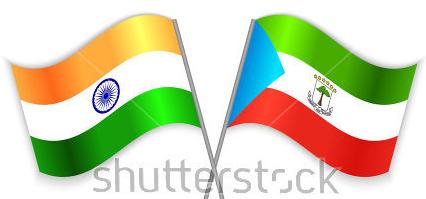 Union Cabinet Approved India And Equatorial Guinea MoU In Field of Medicinal Plants
Union Cabinet chaired by PM Narendra Modi has given its approval to the Memorandum of Understanding (MoU) between India and Equatorial Guinea.
India and Equatorial Guinea, MoU was signed on 8th April 2018, during India's President Ram Nath Kovind visit to Equatorial Guinea.
The Mou was signed on cooperation in the field of Medicinal Plants. Apart from this, three more MoUs were also signed in the field of Agriculture, Mining and Telecommunication/IT.
Background
India is one of the richest countries in the world in terms of biodiversity, having 15 agro-climatic zones. Out of the 17000- 18000 species of flowering plants, more than 7000 are estimated to have medicinal usage in folk and documented systems of medicine like Ayurveda, Unani, Siddha & Homoeopathy (AYUSH System of Medicine).
Equatorial Guinea
Capital: Malabo
Largest City: Bata
Official Language:Spanish (National Language), French and Portuguese
Currency: Central African CFA 'Franc'
President: Teodoro Obiang Nguema Mbasogo
Prime Minister: Francisco Pascual Eyegue Obama Asue