Updated By: LatestGKGS Desk
Union Cabinet apprised of MoU between India, UK and Northern Ireland: Details Purpose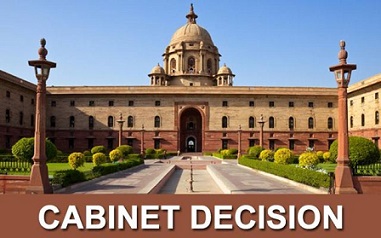 Union Cabinet apprised of MoU between India, UK and Northern Ireland on cooperation in the fields of animal husbandry, dairying, and fisheries: Details, Aim, Purpose
The Union Cabinet has been apprised of a Memorandum of Understanding (MoU) signed between India and United Kingdom (UK) and Northern Ireland for cooperation in the fields of Animal Husbandry, Dairying, and Fisheries.
The MoU was signed on 17th April 2018.
The MoU aims to develop bilateral cooperation in the field of animal husbandry, dairying, and fisheries for the purpose of increasing production and productivity of Indian livestock and fisheries.
The partnership is expected to improve livestock health, livestock breeding and fisheries aiming at enhancing dairy, fisheries and animal products for domestic consumption and export.
The MoU would also promote management and mechanism to enrich feed and fodder nutritionally and its bulk transportation in deficit areas to realise higher productivity and production in livestock and also sanitary issues concerning trade in livestock, animal husbandry and animal products.
A Joint Working Group (JWG) consisting of representatives of each party shall be created to formulate joint programs and to facilitate cooperation and consultation.

Latest Union Cabinet Updates