Updated By: LatestGKGS Desk
Heather Nauret becomes US Ambassador to United Nations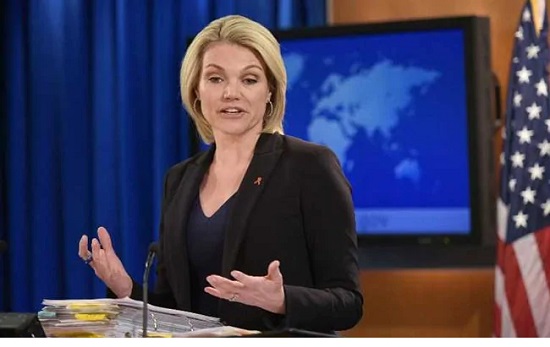 Heaher Nauret takes charge of US Ambassador to United Nations
In April 2017 Heather Nauret became the state Departments spokesperson and too named as the acting undersecretary for public diplomacy and public affairs in early 2018.
State Department spokeswoman Heather Nauret nominated by US President Donald Trump.
Nauret will replace Nikki Haley who will leave the post by the end of 2018.
Heather Nauret is an American Journalist and government official born on January 27, 1970. She was aged 48.
Heather Nauret is married to Scott Norby, executive director of private credit and equity for Morgan Stanley, who previously held positions at National Veterinary Associates, UBS, Goldman Sachs and Cargill. The couple has two sons.
Heather Nauret belongs to the Republican party, Heather Nauret worked as an ABC News correspondent and news presenter the fox and friends.
Heather Nauret served as acting undersecretary of state for public diplomacy and public affairs from March to October 2018.
Heather Nauret appearances as Brother's Keeper (1st episode, 1999) and 24 (3 episode, 2010) playing herself.
Heather Nauret has also worked as a government affairs consultant on issues including health insurance, social security and taxes.
She was also a member of the Council on Foreign Relations.