Updated By: LatestGKGS Desk
First Regional Conference of Eastern States on Water Resources Conducted in Kolkata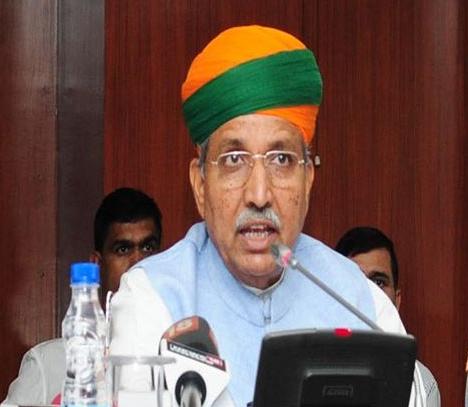 First Regional Conference of Eastern States on Water Resources Held in Kolkata -Details, Purpose
The first regional conference of eastern states on Water Resources was conducted on 16th April 2018 in Kolkata, West Bengal.
The first regional conference was organised to address the outstanding water issues of these states. It was instituted by Ministry of Water Resources and River Development & Ganga Rejuvenation.
The first regional conference was deliberated on finding a solution to mitigate inter-state issues, intra and intra-basin issues relating to water resources among five eastern states which include Bihar, Chhattisgarh, Jharkhand, Odisha and West Bengal.
The first regional conference showed the participation of Union Minister of State for Water Resources Arjun Ram Meghwal and Water Resources ministers & secretaries of the five states and chairman of Central Water Commission.
The first regional conference witnessed discussion over issues of interlinking of rivers as West Bengal has issues like Ganga-Padma erosion, Ghatal Master Plan with an estimated cost of Rs 1238.95 crore for the first phase, non-availability of the Central grant under flood management programme for the ongoing flood management projects.
The first regional conference also holds discussion over Issues pertaining to the unified and scientific control of all the reservoirs, erosion on the banks of river Bhagirathi and non-availability of 100 % central grant for 19 anti-erosion work executed near the international border with Bangladesh during the 12th Plan period.