Updated By: LatestGKGS Desk
Shimla Water Crisis: World Bank approves Rs 929.89 Crores for water supply project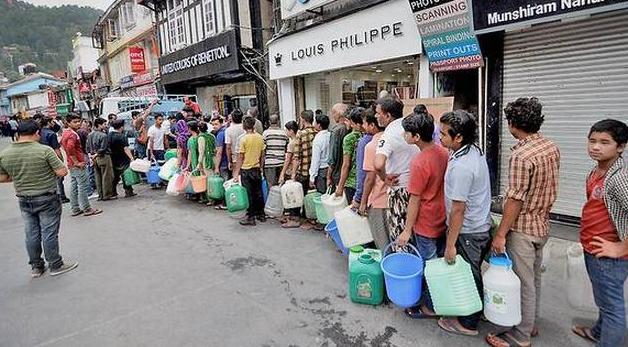 The World Bank approved a financial assistance of 929.89 Crores for a water supply and sewerage treatment project in Shimla
After facing its worst water crisis in last June, the city of Shimla on Thursday got a sense of relief when Himachal Pradesh Urban Development and Country Planning Minister Sarween Chaudhary announced that the World Bank has approved a financial assistance of Rs.929.89crore for a water supply and sewerage project in the city.
In a written reply field in the state assembly, Chaudhary informed that the assistance will be made as a development policy loan sanction will the final negotiation meeting for loan sanction will be held on October 24. Shimla currently holds a total water supply capacity of 54 million litres per day from six sources of drinking water supply including Gumma and Giri.
The state Minister ensured regular supply of drinking water particularly during summer, there is need to augment the Gumma water source from the Sutlej River and construct storage dams on the Giri River.
The water requirement would be to install filter units in 13 bouries or natural water bodies to ensure water for non- potable uses.
Latest World Bank Updates