Updated By: LatestGKGS Desk
World Bank Released Changing Wealth Of Nation Study 2021:About, Details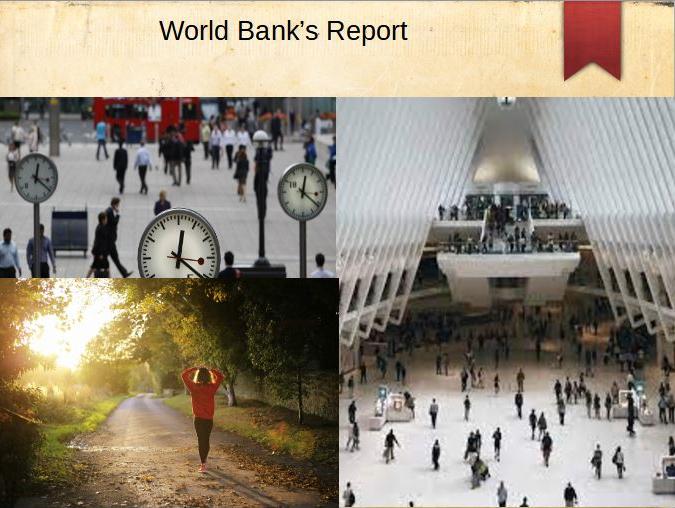 World Bank Released Changing Wealth Of Nation Study 2021:About, Details
According to the World Bank's recent Changing Wealth of Nations study, global wealth has expanded overall, but at the expense of future prosperity and by aggravating inequities.
Countries that deplete their resources in the pursuit of short-term profits are putting their economies on an unsustainable path of development. While traditional indices such as Gross Domestic Product (GDP) have been used to assess economic growth, the paper contends that natural, human, and generated capital must all be considered in order to determine whether growth is sustainable.
The Changing Wealth of Nations 2021 measures the economic value of renewable natural capital (forests, cropland, and ocean resources), nonrenewable natural capital (minerals and fossil fuels), human capital (earnings over a person's lifetime), produced capital (buildings and infrastructure), and net foreign assets in 146 countries between 1995 and 2018. For the first time, the report accounted for blue natural capital, such as mangroves and ocean fisheries.
"A green, resilient, and inclusive future requires a deeper and more sophisticated understanding of wealth sustainability," said Mari Pangestu, World Bank Managing Director for Development Policy and Partnerships. "It's critical that renewable natural capital and human capital are treated equally to more traditional sources of economic growth, so policymakers can take efforts to ensure long-term prosperity."
Global wealth increased dramatically between 1995 and 2018, according to the report, and middle-income countries are catching up to high-income countries. Growing prosperity, on the other hand, has been accompanied by unsustainable management of some natural resources. From 1995 to 2018, the forest wealth per capita of low- and middle-income countries fell by 8%, indicating increasing deforestation. During the same time span, the value of world marine fish stocks plummeted by 83 percent due to poor management and overfishing. Climate change's predicted effects may aggravate these patterns.
Furthermore, mispricing of assets such as carbon-emitting fossil fuels can lead to overvaluation and overuse. By having a holistic view of wealth and implementing policy measures such as carbon pricing to better value and nurture assets such as forests, mangroves, and human capital, development can be put on a more sustainable path.
According to the analysis, global wealth inequality is increasing. Despite possessing about 8% of the world's population, low-income nations' share of global wealth has remained relatively stable from 1995 to 2018, maintaining below 1%. Over a third of low-income countries saw their per capita wealth decline.
Karin Kemper, World Bank Global Director for Environment, Natural Resources, and the Blue Economy, said, "The Changing Wealth of Nations provides the data and analysis to help governments get prices and policies right for sustainable development." "Historically, fossil fuel assets have been overvalued by neglecting polluting and global warming impacts, while assets that contribute to climate mitigation, such as forests, have been undervalued.