Imran Tahir SA Leg Spinner CWC 2019 First Over Record on 30th May 2019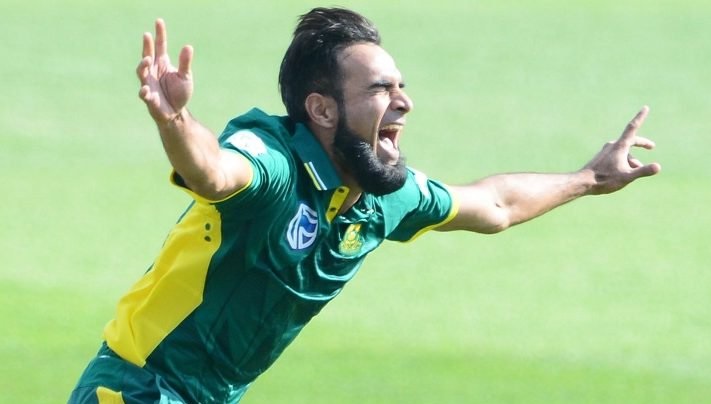 South Africa Leg Spinner Imran Tahir (40 Years) Makes History with ball delivering first over in CWC opening match ENG vs SA on 30th May 2019
South Africa star leg spinner bowler Imran Tahir makes history with his first over on the first inning at World Cup 2019 in ENG vs South Africa Match on 30th May 2019.
Imran Tahir became first ever spinner who delivered the first over of the world cup tournament in the history of 44 years of the cricket world cup.
Cricket World Cup CWC 2019 became special with South Africa move to make Imran Tahir bowl the first over of the inning.
Imran Tahir makes his first over memorable by taking the wicket of Jonny Bairstow at the second ball of his very first over.
CWC 2019 probably the last world cup of Imran Tahir. He made the world cup historic and entered his name in the records of the world cup by bowling the very first over of the opening match of the tournament.