Updated By: LatestGKGS Desk
29 September: World Heart Day 2019 Theme, Details, Aim, Significance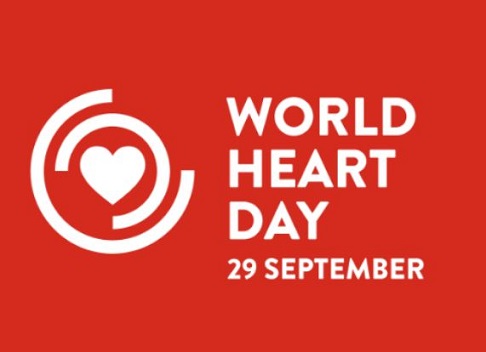 29 September: World Heart Day 2019 Theme, Details, Aim, Significance
World Heart Day is celebrated on 29 September every year around the world to create awareness about heart diseases such as heart attacks and strokes etc.
World Heart Day 2019 theme is 'Be Heart Heroes'. The theme can be implemented by making a heart promise to someone you love or care about like eating more healthily, getting more active and saying no to smoking.
World Heart Day aims to inform people about cardiovascular diseases, which are the biggest cause of death. It promotes to take preventative measures in order to reduce the risk of cardiovascular diseases.
World Heart Day establishment was announced by the World Heart Federation (WHF), in partnership with the World Health Organization (WHO), in the year 1999. The idea for this event was proposed by Antoni Bayés de Luna, president of WHF from 1997-99.
Originally, the World Heart Day was observed on the last Sunday in the month of September. But this was only till 2011.
World Heart Day first celebration took place on 24th September 2000.
Factors that lead to heart disease and stroke are:
High blood pressure, cholesterol and glucose levels
Smoking
Improper diet
Obesity