Updated By: LatestGKGS Desk
World Heart Day observed on 29th September: Theme, Details, Aim, Significance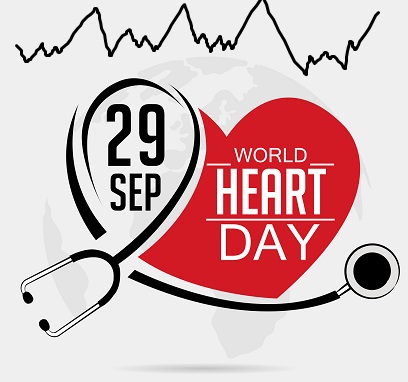 World Heart Day observed on 29th September: Theme, Details, Aim, Significance
World Heart Day is observed every year on 29 September around the world in order to create awareness about heart diseases such as heart attacks and strokes etc.
World Heart Day aims to inform people about cardiovascular diseases, which are the biggest cause of death. It promotes to take preventative measures in order to reduce the risk of cardiovascular diseases.
World Heart Day-2018 the theme is "My heart, your heart". This theme is basically to tell that we need to take care of our own hearts along with the hearts of our loved ones.
World Heart Day was founded by the World Heart Federation, Its first campaign was started in 1999 and is held on the last Sunday of September every year.
On World Heart Day numerous campaigns, health check-ups, and discussions are held, which focus on making people more aware of their heart health encouraging them to opt for preventive health care check-ups and helping them learn the important signs that heart gives before an attack.
Latest World Health Organization (WHO) Updates