World Teachers' Day Celebrations On 5th October 2019: Theme, Details, Aim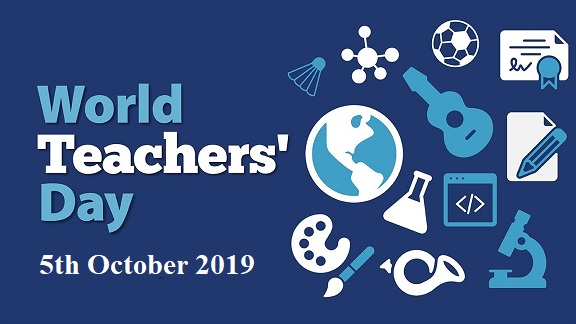 World Teachers' Day Celebrations On 5th October 2019: Theme, Details, Aim, Significance
World Teachers' Day is celebrated every year celebrated on 5th October around the world to promote "Teaching in Freedom".
World Teachers' Day marks the anniversary of the adoption of the 1966 UNESCO/ILO Recommendation regarding the Status of Teachers.

World Teachers' Day was congregated jointly with UNICEF, UNDP, International Labour Organization (ILO), and Education International.
World Teachers' Day 2019 theme is ' "Young Teachers: The future of the Profession."'.
World Teachers' Day 2019 theme was taken to recognize the critical importance of reaffirming the value of the teaching mission. UNESCO calls upon the country's governments to make teaching a profession of the first choice for young people.
Every year, India celebrates Teachers' Day on 5 September to commemorate the birth anniversary of the former Indian President Sarvepalli Radhakrishnan.