Updated By: LatestGKGS Desk
Yoga joins in UNESCO World Heritage List practise human treasure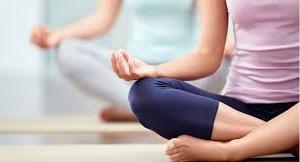 Yoga shines at UNESCO intangible Cultural heritage list
Yoga shines to the UNESCO's intangible cultural heritage list together with the Cuba's rumba and Peruvian scissors dance.
Yoga is a group of physical, mental and spiritual disciplines that begun in ancient India, now undertaken all over the world.
Yoga declared as 'human treasure'
According to the world heritage committe, yoga is added to the esteemed list in recognition of its impact on Indian populace from health and medicine to education and arts.
The declaration of yoga as 'human treasure' enjoys an uncontested support of 24-member committee which overturned the decisions of evaluation body of technical experts, deferring the case to next session in 2017.
UNESCO, the only UN body mandated to capture the intangible aspects, emphasizes yoga's role as social practice, an oral tradition and system of ancient and scientific knowledge facilitating an enhanced harmony and peace across caste, creed, gender, age and nationality.
Latest World Heritage List Updates