Telangana CM Kalvakuntla Chandrashekar Rao 'KCR' Profile, Political Career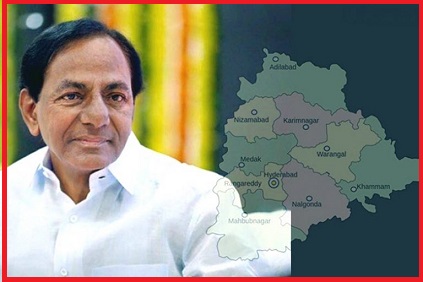 Telangana CM Kalvakuntla Chandrashekar Rao 'KCR' Profile, Political Career, Achievements, Awards
Kalvakuntla Chandrashekar Rao popularly known as 'KCR' (64-years-old) is an Indian politician and the first Chief Minister of the 29th state of India, Telangana. He swore as CM on 2 June 2014 at the Raj Bhavan, Hyderabad, Telangana.
Kalvakuntla Chandrashekar Rao is the leader and Founder of the Telangana Rashtra Samithi, a regional party in India. He is a Member of the Legislative Assembly (Telangana) from the Gajwel constituency of Siddipet District in Telangana.
KCR started his political career in 1970s, KCR joined the youth Congress party in Medak district, which was led by Sanjay Gandhi. However, later in 1983, he became a member of the Telugu Desam Party. Contesting assembly elections from Siddipet, KCR emerged victorious for four consecutive terms between 1985 and 1999.
KCR after resigning from the TDP in 2001, KCR formed the Telangana Rashtra Samithi, a regional party with the aim to shape an independent state Telangana.
KCR has been a four-time member of the Andhra Pradesh Assembly (1985-2003) from Siddipet Constituency of Medak District, served as Minister and Deputy Speaker. He was elected to the Lok Sabha from Karimnagar in 2004 and from Mahbubnagar in 2009. He was Union Minister for Labour and Employment from 2004 to 2006.
KCR became Chief Minister for the second consecutive term of Telangana State in 2018. He took oath on 13th December 2018 in Hyderabad, Telangana.
KCR is the winner to Popular Choice Award at CNN-IBN Indian of the Year (2014), Agricultural leadership award (2017) and Economic Times Awards - Business reformer of the year 2018