Updated By: LatestGKGS Desk
Superstar & Politician Rajinikanth Profile, Career, Achievements, Awards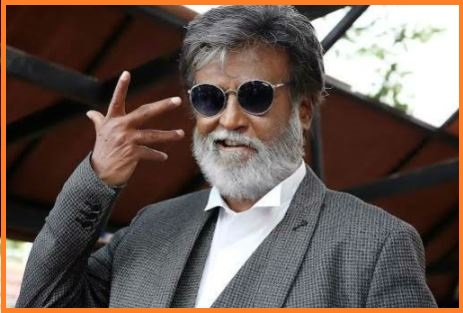 Superstar & Politician Rajinikanth Profile, Career, Filmography, Achievements, Awards, Highlights
Shivaji Rao Gaekwad screen name 'Rajnikanth' is one of the most influential and bankable movie stars in Indian cinema. Rajinikanth is very famous among masses for his mannerisms and stylized delivery of dialogue.
Rajinikanth was born on 12th December 1950 (68-years-old) in a Marathi family in Bangalore, Karnataka, India. He was the fourth child of his parents, Jijabai and Ramojirao Gaekwad, a police constable.

Rajinikanth married Latha Parthasarathy on 26th February 1981, at the age of 31 in Tirupati, Andhra Pradesh, and they have two daughters named Aishwarya Rajinikanth and Soundarya Rajinikanth.

Rajnikanth joined the Madras Film Institute in 1973 with the help of his friend Raj Bahadur, a fellow bus driver and completed a basic course in acting. In the film institute, he was helped by his Vice Principal A. Prabhakaran.

Rajinikanth has acted in a total 190 movies, which includes Tamil, Kannada, Telugu, Malayalam, Hindi, English and Bengali films. Rajinikanth made a foray into Bollywood with Andha Kanoon but did not make as much of an impact as he had in the south.

Rajnikanth also appeared in a few films in Hindi, such as in Chaalbaaz with Sridevi, Uttar Dakshan, Geraftaar, and Hum. He made his Hollywood debut with the movie Bloodstone in 1988.
Rajinikanth is the only film star to feature in the CBSE syllabus, in a lesson named as 'From Bus Conductor To Superstar'.
Rajinikanth received India's third highest honor, the Padma Bhushan (2000), for his contribution to Indian cinema. Other than acting, Rajinikanth worked as a screenwriter, film producer and also a playback singer. He also received Padma Vibhushan, the 2nd highest honor from the Government of India in the year 2016.
In 2014, he was presented with the "Centenary Award for Indian Film Personality of the Year" at the 45th International Film Festival of India held at Goa among many film industry awards.