India's 1st Coastal Policing Academy features details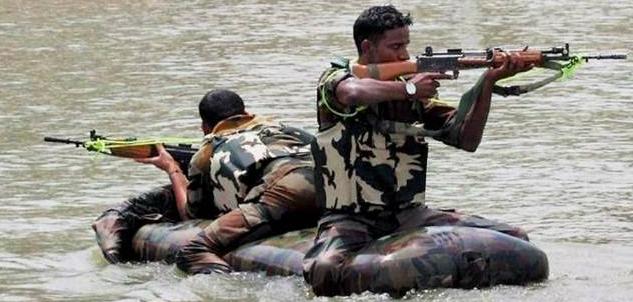 India's 1st Coastal Policing Academy To Start From April 2018- Details, Features, Purpose, Need
India's first national academy to train police forces in effectively safeguarding the Indian shoreline will start functioning from April 2018.
The Union Ministry of Home Affairs has recently approved the launch of the National Academy of Coastal Policing (NACP) from a campus of Gujarat's Fisheries Research Centre located in coastal Okha in the newly established Devbhoomi Dwarka district of Gujarat.
The NACP centres will be the first ever institution of India, created and run by a multi-agency team of paramilitary and defence forces to strengthen the combating actions and skills of the marine forces of multiple states which have sea lines.
The NACP centres will mainly aim to train police personnel and other security agencies staff in maritime laws, seamanship, boat work, navigation, weapons handling, usage of sea guidance and surveillance gadgets and survival skills for long manhandle operations on sea or during an emergency etc.
As per the official statement from Home Ministry, The Bureau of Police Research and Development (BPRD) will regulate & direct the establishment and running of the academy. The Border Security Force (BSF), Indian Navy and Indian Coast Guard (ICG) will form the core to run the academy.
The Indian Navy and ICG will help in designing training curriculum & will provide skilled trainers and other access to jetties and boats for trainees of the academy. The NACP centres will have faculty from Indian Navy, ICG and BSF
The official statement further added that 24 quarters of the fisheries department will be used to run the academy for the initial period and a budget of Rs 1 crore has been assigned for taking over proposed assets.
The NACP centres need to be a mandate in wake of when India faced major sea-lugged terror attack on 26th November 2008 (26/11) in Mumbai, planned & executed by Pakistani terrorists.
India has a long coastline of 7,516 km touching 13 states and Union Territories (UTs). It also has around 1,197 islands.