Updated By: LatestGKGS Desk
Agriculture: Modern Agriculture and its effect on the environment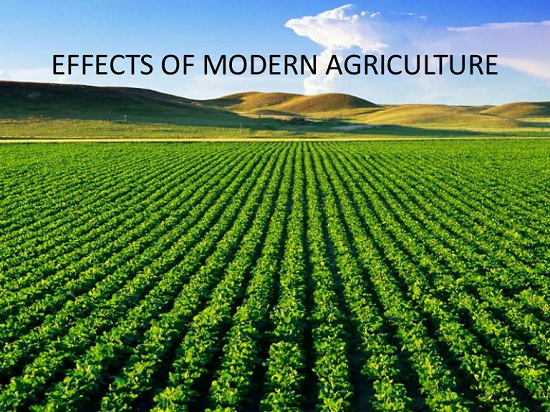 Agriculture: Fertilizer, Pesticides, Hybrid Seeds, and its effect on the environment
Agriculture is such innovation style and agriculture, in which the important knowledge of indigenous knowledge, along with modern knowledge, modern equipment, and important agriculture practices like farm preparation, field selection, weed control, plant protection, post-harvest management, harvesting etc. Use is called modern agriculture. This kind of farming is optimizing resources, thereby increasing the efficiency and productivity of the farmers.
Modern agriculture has not only increased the production of food and the production of biofuels but simultaneously also enhances our environmental problems. In this agricultural condition, hybrid seeds of abundant diversity and abundant irrigation water, fertilizer and Pesticides are used.
Land-water is one of the important sources for irrigation. The use of excessive nitrogen fertilizer in modern farming promotes the level of nitrate in the soil, which contaminates soil and water. If nitrate levels exceed 25 mg / L in groundwater then there may be serious illness such as Blue Baby Syndrome, which mostly affects the health of babies.
Proper management of drainage is very important for the farmers, but the farmers start supplying excess water to increase their productivity, due to which the water gets accumulated, which increases the salinity of the soil and reduces soil productivity.
Latest Agriculture Updates