Updated By: LatestGKGS Desk
GK Question of the Day 22nd September 2018 Current Affairs, General Knowledge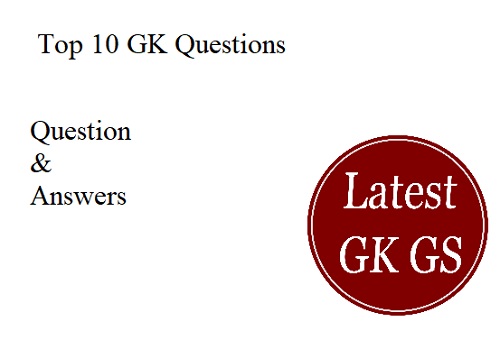 GK Questions 22nd September 2018 Daily Current Affairs, General Knowledge
1. What position did India get in the ranking in the field of Artificial Intelligence (AI) Skills?
Ans:-Third
2. Which state assembly passed the proposal to give cow status to 'Nation Mata'?
Ans:- Uttarakhand
3. The appointment committee of the cabinet headed by Prime Minister Narendra Modi has approved the appointment of Managing Director and CEO in many public sector banks including Allahabad Bank, Central Bank of India and Dena Bank?
Ans:- 10
4. Which country's Solar Impact Yacht has introduced the solar-powered Yacht concept that is capable of travelling around the world without a stop?
Ans:-Switzerland
5. Who has recently been made the Chairman of the Atomic Energy Commission?
Ans:- K. N. Vyas
6. The report issued by which organization has said that only a quarter of children studying in the third class of India are able to read and understand a short story of common sentences?
Ans:- Melinda Gates Foundation
7. What is the percentage increase in the interest rates of short-term deposit schemes like PPF, NSC and Sukanya Samrudhi Yojana for the third quarter (October-December)?
Ans:- 0.4%
8. In which city was the foundation stone of the India International Convention and Expo Center (IICC) by Prime Minister Narendra Modi on September 20, 2018?
Ans:- New Delhi
9. Under the PM Crop Insurance Scheme, crop insurance companies will now have to pay the interest rate of the percentage of the following to pay the delay to the farmers?
Ans:- 12%
10. Who was the creator of the poem compiled 'At a non-romantic time' which recently passed away?
Ans:- Vishnu Khare