Updated By: LatestGKGS Desk
Arunachal Pradesh Govt. Mukhya Matri Shashat Kisan Yojana for Farmers Income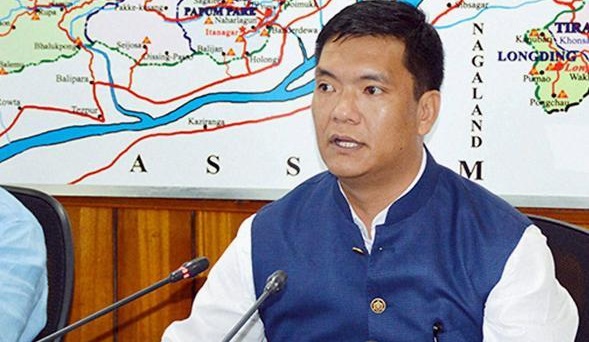 CM Pema Khandu Government Mukhya Mantri Shashakt Kisan Yojana and Mukhya Mantri Krishi Samuh Yojana for Farmers welfare and Increase in Income Details
The Government of Arunachal Pradesh recently launched the Mukhya Mantri Shasakt Kisan Yojana and the Mukhya Mantri Krishi Samuh Yojana in the state. These schemes are beneficial for the farmers and workers of the state.
The flagship program for the Chief Minister's Agricultural Mechanization Program, Chief Minister's Employment Generation Scheme and Tea and Rubber was launched by the Government of Arunachal.
In these schemes, the objective of the Empowerment Farmer Scheme is to provide timely support to the farmers.
Under this, the government can interfere in the market to give better value to the farmers. The main purpose of these schemes is to increase the income of the farmers.
This scheme was launched by Arunachal Pradesh Agriculture, Horticulture and Veterinary Minister Dr Mohish Chai.
Arunachal Pradesh is located in the northeast of India. Its capital is located in Itanagar. The current Chief Minister of Arunachal Pradesh is Pema Khandu. Arunachal Pradesh was established as a state on 20 February 1987. The economy of Arunachal Pradesh is mainly dependent on agriculture. In Arunachal, rice, maize, coarse cereals, wheat, pulses, sugarcane and ginger etc. are produced.
Latest Arunachal Pradesh Updates