Updated By: LatestGKGS Desk
World Tuberculosis Day Observed on 24th March 2018 Theme, Details, Purpose, History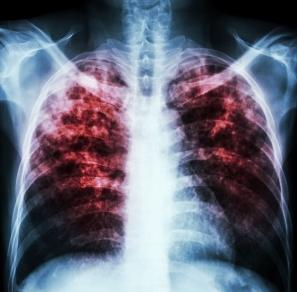 World Tuberculosis Day Observed on 24th March 2018- Theme, Details, Purpose, History
World Tuberculosis Day or World TB Day is marked on 24th March, every year across the world, to raise the awareness about the global epidemic of tuberculosis (TB) and efforts to eradicate the disease.
World TB Day-2018, this year theme is "Wanted: Leaders for a TB-free world" and focuses on building commitment to end TB.
World TB Day-2018 theme aimed to take commitment to 'End TB', not only at the political level with Countries Heads and Ministers of Health but at grassroots level including Mayors, Governors, Parliamentarians and Community Leaders, Doctors, Nurses, Health Workers & NGOs etc.
On World TB Day, several campaigns are being organised by Governments & NGOs of different countries worldwide in order to aware people about the destructive health, social and economic consequences of tuberculosis (TB) and to step up efforts to end the global TB epidemic.
World TB Day marks the day in 1882 when Dr. Robert Koch discovered the bacterium that causes TB, named 'Mycobacterium tuberculosis bacterium', which eventually opened the doors for diagnosing and curing this fatal disease.
In the year1982, on the 100th anniversary of Robert Koch's presentation, the International Union Against Tuberculosis and Lung Disease (IUATLD) proposed that 24 March be proclaimed an official World TB Day.
At present, the 'Stop TB Partnership', organises the World TB Day every year to highlight the demerits of the TB disease and measures to prevent and cure it.
The Stop TB Partnership was established in the year 2000, it is a network of 1500 organizations and countries fighting against TB disease. The IUATLD is a member and WHO instituted the Stop TB Partnership Secretariat is in Geneva, Switzerland.