Chinese Space Station 'Tiangong-1' Crashed Into South Pacific Ocean on 2nd April 2018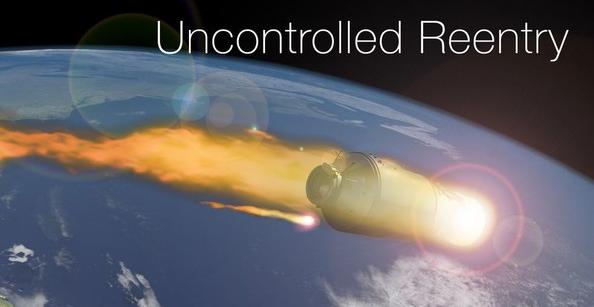 Chinese Space Station 'Tiangong-1' Crashed Into South Pacific Ocean on 2nd April 2018- Details, Time, Place
According to the China Manned Space Engineering Office the uncontrolled & malfunctioned Chinese space station named as 'Tiangong-1' re-entered the earth's atmosphere and was burnt up over the middle of the South Pacific Ocean on 2nd April 2018.
The Tiangong-1 space lab re-entered the atmosphere around 8:15 am Beijing time (00:15 GMT) and the "vast majority" of it had burnt up upon its re-entry.
As per the Chinese scientist, it was expected to re-enter off the Brazilian coast in the South Atlantic near the cities of Sao Paulo and Rio de Janeiro but eventually crashed to South Pacific Ocean.
As per the Chinese scientists, crashing of 'Tiangong-1' may also witness some of its large or small pieces later on any part of earth's surface at any time.
The Tiangong-1 space lab also named as "Heavenly Palace-1," was the first space lab of China launched on 29th Sep 2011, with a two-year mission. However, it lasted for only 5 years before it got malfunctioned on 16th March 2016.
The Tiangong-1 space lab settled into an orbit about 217 miles (350 kilometers) above Earth. It was approx 9.4 tons in weight (8.5 metric tons) and was10.4-metre-long (34.1-foot) and 11 feet wide.
Earlier, China had reported that 'Tiangong-1' re-entry would occur in late 2017 but that process was delayed.