Updated By: LatestGKGS Desk
Chinese Space Lab 'Tiangong-1' Will Crash to Earth Facts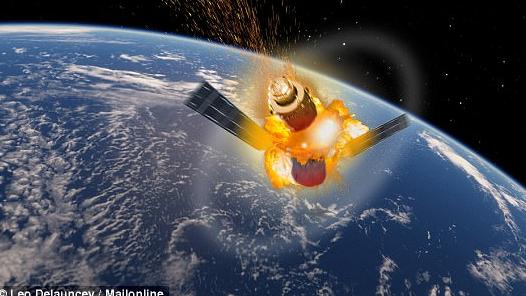 Chinese Space Lab 'Tiangong-1' Will Crash to Earth- Details, Facts
An uncontrolled & malfunctioned Chinese space lab (station) named as 'Tiangong-1' is expected to crash on earth surface between 30th March to 1st April 2018, and it's still unknown that where its pieces will land on earth and at what time.
According to the Chinese scientists, crashing of 'Tiangong-1' will not cause any harm to lives on earth but it would be great to witness the event.
The Tiangong-1 space lab also named as "Heavenly Palace-1," was the first space lab of China launched on Sept. 29, 2011, with a two-year mission. However, it lasted for only 5 years before it got malfunctioned on 16th March 2016.
The Tiangong-1 space lab settled into an orbit about 217 miles (350 kilometers) above Earth. It was approx 9.4 tons in weight (8.5 metric tons) and 34 feet long and 11 feet wide.
The Tiangong-1 space lab consists of two components: a "resource module," which contains the space lab's solar-power and propulsion systems, and an "experimental module" that accommodated astronauts and scientific work.
As per the source, the Tiangong-1 crashing on earth may be witnessed to a nice sky shiny event. Incandescent objects during this re-entry may be visible and will likely last up to a minute or more, depending on the time of day, visibility conditions and the observer's location.