Updated By: LatestGKGS Desk
China successfully tested the world's largest amphibious plane AG600, Specifications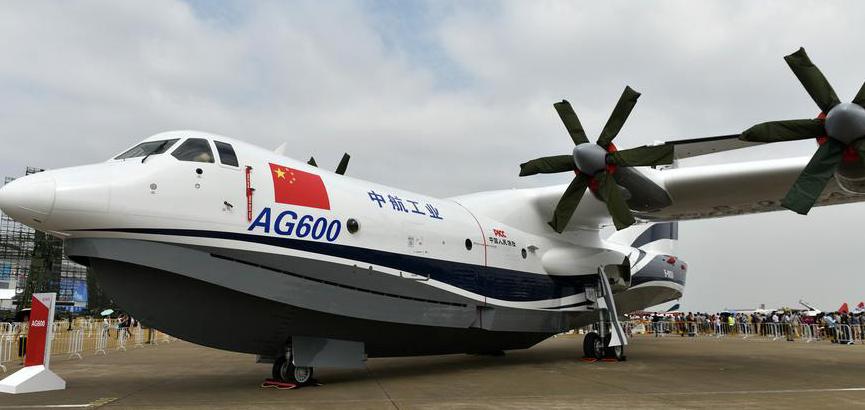 China's largest amphibious aircraft AG600 Development, Design, Specifications
Inland formation and landing on both surface and surface surfaces in China, AG600 (AG600) successfully completed the flight on 20th October 2018 under the first test and landing. It is being called the world's largest aircraft. Not only this, it has been completely built in China.
This aircraft manufactured by Aviation Industry Corporation of China, a government aviation company of China, flew to Jingmen in Hubei Province and later landed in the sea.
At the time of the test, there were four people accompanying the pilot on the aircraft, including crew members. Earlier this aircraft was the first time this month, the first time the aircraft was tested for water packing at 145 kmph.
The specialty of this aircraft is that its engine is also fully built in the country. Apart from this, it can fly continuously for 12 hours.
This aircraft can play an important role during the rescue in the sea. Apart from this, this aircraft can also play an effective role in fire extinguishing forests, monitoring of sea boundaries.
The trial of this aircraft took place in December 2017, since then it has been tested for many steps. During this time, it had eight times of taxing tests, in which it was sprinkled with water from 80 kmph to 120 kmph.
The length of this aircraft is about 37 meters, which is approximately equal to Boeing 737. This plane will be used specifically for marine rescue operations, forest fire extinguishers and beach surveillance. It can also be used for military purposes.