Former Portugese PM Mario Soares passes away at the age of 92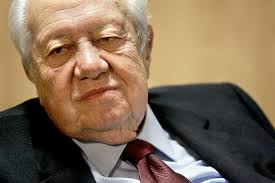 Former Prime Minister of Portugese Mario Soares passes away at the age of 92
Former Prime Minister of Portugal Mario Soares passes away at the age of 92 as he was in coma brofre doctors announced the cirfirmation of death.
Mario Soares has been hospitalised since 13th December and has been in coma till the death
The doctors have not yet announced the reason behind the death of Prime Minister Mario Soares
In the honour, the government of Portugal has announced three day of mourining in the country.
Mario Soares served as the Prime Minister from 1976-1978 and then came back in 1980.
Mario Soares also served as the president from 1986-1996.
Mario Soares played an important role in Carnatian Revolution.
After the Presidency tenure, Mario Soares became the most influential politicians.