IND vs ENG India wins by 3 wickets in 1st ODI match in Pune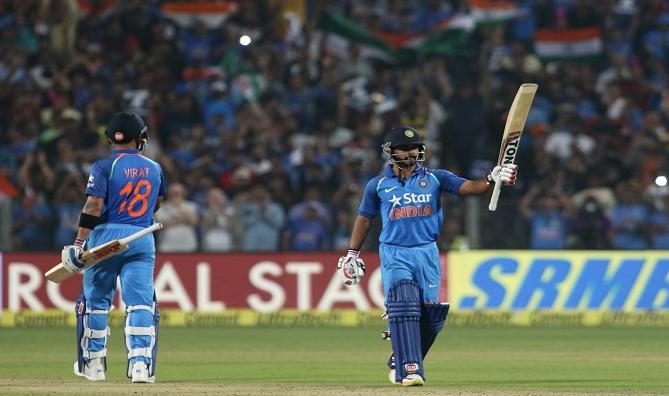 India beats England by 3 wickets in ODI match held in Pune on sunday
India beats England by three wickets to win first ODI after the 200 partnership of Virat Kohli and Kedar Jadhav.
England pose a target of 351 runs and India chased the match but Mahendra Singh Dhoni and Yuvraj Singh did not contribute much in the match.
After the loss of 4 wickets, India was at the 63 runs which felt that India will lose the match but Virat Kohli and Kedar Jadhav.
Kedar Jadhav announced as the Man of the Match
India completed the chase of 351 runs with 11 balls remaining, India ended the game with 356/7.
With the win, India takes up a lead by 1-0 in the three matches and the next match is scheduled to 19th January 2017 in Cuttack's Barabati Stadium.
This is the top third successful match which India has chased in ODI matches.
In the year 2013, India chased 360 runs which was played aganst Australia and the second chase was also against India for 351 runs.