What is Hypertension or High Blood Pressure Types, Cause, Symptoms, Treatment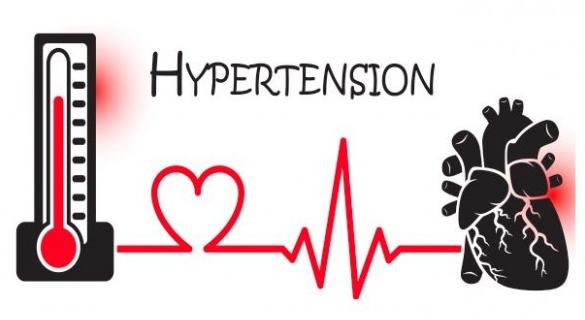 What is Hypertension or High Blood Pressure- Types, Cause, Symptoms, Treatment
Hypertension is a medical condition, called as high blood pressure during which the arterial blood pressure raises to the high level from the normal level (120/80 mmHg).
Types
Hypertension is divided into two types- Primary or essential hypertension and Secondary hypertension on the basis of its causing factors. It is easy to get prevented from primary hypertension however secondary hypertension is a severe condition which can be managed and cured if treated well.
Cause
Hypertension is also an inheritable disease which can be inherited to children from parents having hypertension or family history of diabetes, obesity, smoking, lack of exercise, excess alcohol drink, use of oral contraceptive pills and etc.
Symptoms
Hypertension act as a silent killer, as it does not show any clear symptoms however severe hypertension shows some symptoms of headaches, sleepiness, palpitation, blurred vision, fatigue, dizziness, confusion, ringing sensation in the ears, breathing difficulty, irregular heartbeat which may lead to even coma.
Treatment
Hypertension can be cured when properly treated. It needs to change some lifestyles and following healthy living habits (avoid smoking and alcohol, low sodium intake of 1.5 to 2.5 g, low-fat and high-fiber diet, fruits and green vegetables, proper physical exercise, aerobics, healthy weight, regular pulse and BP check, reduce stress, low bad cholesterol level, healthy family history and etc) to well treat the condition.