17th May: World Hypertension Day 2019 Theme, Details, Aim, Significance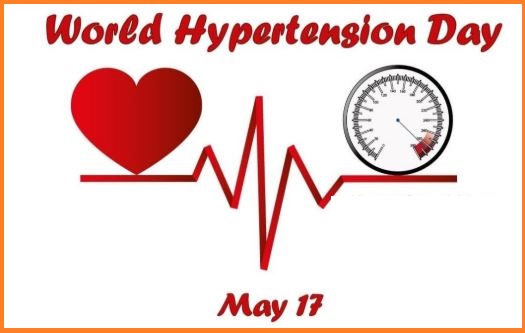 17th May: World Hypertension Day 2019 Theme, Details, Aim, Significance
World Hypertension Day (WHD) is observed every year on 17th May across the world to raise public awareness about hypertension, its preventive measures, and complications.
World Hypertension Day-2019 theme is 'Know Your Numbers'-with a goal of increasing high blood pressure (BP) awareness in all populations around the world.
World Hypertension Day was first celebrated on 14th May in the year 2005, organized by the World Hypertension League (WHL). But since 2006, the WHL has been dedicating 17th May every year to mark this day.
World Hypertension Day is observed annually since 2005 to distribute the message of maintenance of normal blood pressure among common people around the world.
Key Points About Hypertension
High Blood Pressure means hypertension which causes various diseases in the body and even may lead to the major risk to the heart, stroke, kidney disease, eye disorders, coma or even death.
Normal blood pressure is 120 over 80 mm of mercury (mmHg), but hypertension is higher than 130 over 80 mmHg.
Acute causes of high blood pressure include stress, but it can happen on its own, or it can result from an underlying condition, such as kidney disease.
Unmanaged hypertension can lead to a heart attack, stroke, and other problems.
Healthy Lifestyle Adjustments are the best way to control high blood pressure.