Updated By: LatestGKGS Desk
Union Ministry of WCD 'Women in Prisons' Report Detailed Highlights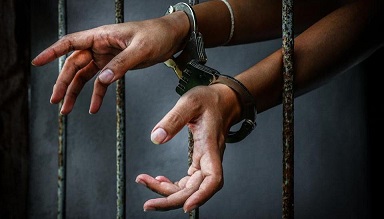 Union Ministry of Women and Child Development 'Women in Prisons' Report- Detailed Highlights
The 'Women in Prisons' report entails a wide range of issues that women face in prisons. It not only considers the needs of pregnant women, but also those who have recently given birth, those who have miscarried, or those who have recently undergone an abortion.
The 'Women in Prisons' report was launched by Union Minister of WCD, Maneka Sanjay Gandhi on 25th June 2018.
The 'Women in Prisons' report contains a comprehensive list of 134 recommendations for improving the lives of women under incarceration, addresses a wide range of issues pertaining to pregnancy and childbirth in prison, their mental health, legal aid and reintegration in society.
Women in Prisons Report: Recommendations Highlights
The 'Women in Prison' report initiated that the women with care-giving responsibilities must be allowed to make arrangements for their children prior to their imprisonment. If there is no family or friends to look after the child (above 6 years of age), then he must be placed in a Child Care Institution.

The report proposes an amendment in Section 436A of the CrPC for granting bail to those under-trial women who have spent one-third of their maximum possible sentence in detention.

The report recommends separate accommodation for mothers in a post-natal stage to maintain hygiene and protect the infant from infection for at least a year after childbirth.

The report suggests special provisions for women who have recently given birth outside the prison, or who have undergone abortion or miscarriage. It also suggests that pregnant women must be given information and access to abortion during imprisonment. Legal consultations must be conducted in confidentiality and without censorship.

The report proposes re-integration programme for released women, covering employment, financial support, regaining of child custody, continuity of health care services etc. It recommends that prison authorities should coordinate with local police to ensure released prisoners are not harassed by them due to the attached stigma.

The report recommends the quick grievance redressal system for women to tackle cases of sexual harassment, violence, and abuse against women in jails.
Apart from the prisoner herself, her legal adviser or family members should be allowed to make complaints regarding her stay in prison.

As per the report, inmates should have access to female counselors or psychologists at least on a weekly basis or as frequently as needed by them.
Latest Ministry Of Women And Child Development (WCD) Updates