Updated By: LatestGKGS Desk
Freedom First day celebration at United Nations on 24 October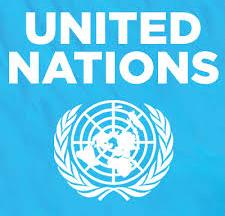 World celebrates United Nations Day on 24th October 2016, UN Charter came into force, celebrated in UN General Assembly Hall
On this day, UN Charter came into force in the year 1945.
It came into force after the approval of the Security Council- China, France, Russia, United Kingdom, United States and the majority of other signatories.
This day is celebrated to highlight concrete actions that people can take for sustainable development goals.
United Nations has also organised a concert as UN Day concert with the theme 'Freedom First' in the UN General Assembly Hall
This day has been declared as the UN Day after passing a resolution 2782 in the year 1971.
UN Charter is a treaty in which all signatory members are bound by its articles.
Article 103 of the UN Charter states that responsibilities to UN prevail in all other treaty obligations.
Latest United Nations Updates