Updated By: LatestGKGS Desk
Madhya Pradesh Government seeks revival of Cheetah Reintroduction Project: Details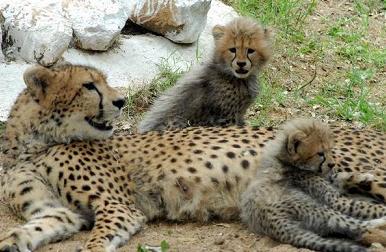 Madhya Pradesh Government seeks revival of Cheetah Reintroduction Project: Details, Highlights
The Madhya Pradesh forest department has written to the National Tiger Conservation Authority (NTCA) to revive the plan to reintroduce cheetahs in the state's Nauradehi Wildlife Sanctuary situated in Sagar district of the MP state.
The Cheetah Reintroduction Project is an ambitious project, conceived in 2009, had hit a roadblock due to the need for funds.
The country's last spotted feline died in Chhattisgarh in 1947. Later, the cheetah, which is the fastest land animal, was declared extinct in India in 1952.
The Wildlife Institute of India (WII) at Dehradun had prepared a Rs 260 crore cheetah re-introduction project around six years ago.
It was estimated that an amount of Rs 25 crore to Rs 30 crore would be needed to build an enclosure in an area of 150 sq km for the cheetahs in Nauradehi.
Background
Cheetah, fastest land animal was declared extinct in India in 1952. India's last spotted Asiatic cheetah (Acinonyx jubatus venaticus) had died in Chhattisgarh in 1947. This species was hunted into extinction by British colonial officers and Indian royalty. According to the earlier action plan, around 20 cheetahs were to be translocated to Nauradehi from Namibia in Africa. Namibia Cheetah Conservation Fund had then shown its willingness to donate felines to India However, State was not ready to finance plan contending that it was the Centre's project.
Latest Madhya Pradesh Updates