Updated By: LatestGKGS Desk
Loo Review campaign under Swachh Bharat Mission (Urban) #Poo2Loo Details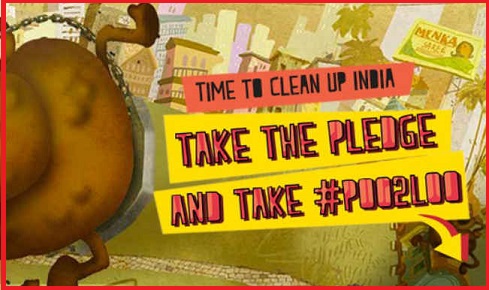 About Loo Review campaign under Swachh Bharat Mission (Urban) Details, Aim, Significance
Union Ministry of Housing and Urban Affairs, under the aegis of Swachh Bharat Mission (Urban), has partnered with Google to launch the Loo Review campaign (#poo2loo).
The Loo Review campaign is aimed at encouraging all local guides in India to rate and review public toilets on Google Maps.
The Loo Review campaign will allow all citizens to locate public toilets in their cities on Google Maps, Search and the Assistant and also provide feedback on the same.
Where, Local Guides are people who share reviews, photos, and knowledge on Google Maps to help people explore the world.
The Loo Review joint campaign to be run throughout October and November 2018 is an effort to increase the awareness and ease of locating public toilets across India.
500+ cities in India with more than 30,000 toilets with the name of "SBM Toilet" are currently live on Google Maps.
One of the objectives of the SBM- U is to provide sanitation coverage through public toilet facilities across cities in India for achieving Open Defecation Free (ODF) status. There is now a need to ensure that the ODF status is sustained through continuous usage and proper maintenance of public toilets.
The 'Public toilets near me' feature will benefit citizens, particularly women and senior citizens, who often find it difficult to find access to clean toilets in the public space.
The feedback provides by local guides through the #Loo Review campaign will press upon the Urban Local Bodies to take proactive steps to improve public toilet facilities across the country.