Updated By: LatestGKGS Desk
RBI new guidelines for facilitating money transfer among e-wallets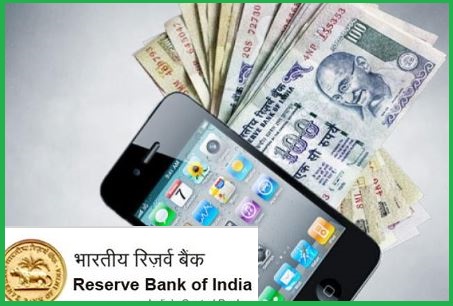 RBI new guidelines for facilitating money transfer among e-wallets: Details, Aim, Significance, Highlights
Reserve Bank of India (RBI) has issued new guidelines for interoperability among prepaid instruments (PPI) such as e-wallets. Inter-operability is technical compatibility that enables payment system to be used in conjunction with other payment systems.
RBI through its guidelines is main aims to promote money transfer between e-wallets and digital transactions. They also elaborate requirements for achieving interoperability for mobile wallets, cards, and norms for customer protection and grievance redressal.
The interoperability will be achieved in phased manner i.e. initially inter-operability of PPIs issued in form of wallets through UPI, and later between wallets and bank accounts through UPI, and interoperability for PPIs issued in form of cards through card networks.
The interoperability between mobile wallets and between bank accounts and e-wallets will be enabled through Unified Payments Interface (UPI) system. It will be facilitated to all KYC-compliant PPI accounts and entire acceptance infrastructure.
In the case where PPIs are issued in form of cards, then cards will be affiliated to authorised card networks. PPI issuers must have board approved policy for achieving PPI inter-operability.
The interoperability of PPIs will allow transfer from one wallet to another through UPI. It will also allow transfer from wallets to bank also through UPI. Moreover, wallet companies can now issue cards and for this, they don't need to partner with banks for UPI and card issuance. It will thus boost digital payments, improve financial penetration in long term.
Latest Reserve Bank Of India (RBI) Updates