Man Booker Prize 2018: Anna Burns wins 50th Man Booker Prize for Milkman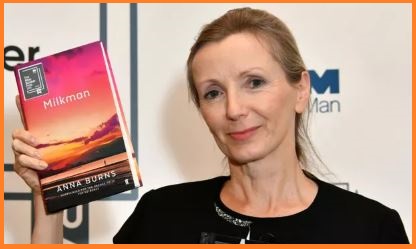 Man Booker Prize 2018: Anna Burns wins 50th Man Booker Prize for Milkman: Details, Highlights
Anna Burns becomes the First Northern Irish writer to win the 50th Man Booker Prize-2018 for her novel named Milkman.
Anna Burns written novel 'Milkman' is her third full-length Novel. She also wrote 2 other novels as 'No Bones' and 'Little Constructions'.
Anna Burns novel 'Milkman' is an exploration of Northern Ireland's three decades of sectarian violence told through the voice of a young woman.
Milkman was published by Faber & Faber on 15th May 2018. It is a Psychological Fiction.
Anna Burns was awarded the trophy and a cheque worth 50,000 Euro.
About Man Booker Prize
The Man Booker Prize world's most prestigious English-language literary award. It was launched in 1969 and presented by the Man Group.
The Man Booker Prize aims to promote the finest literary work in fiction by rewarding the best novel of the year written in English and published in the United Kingdom.
The Man Booker Prize grants a cash prize of 50,000 pounds. The authors are shortlisted by judges from a wide range of disciplines and all with a passion for quality fiction.