Updated By: LatestGKGS Desk
India's first indigenous microprocessor 'Shakti' developed by IIT-Madras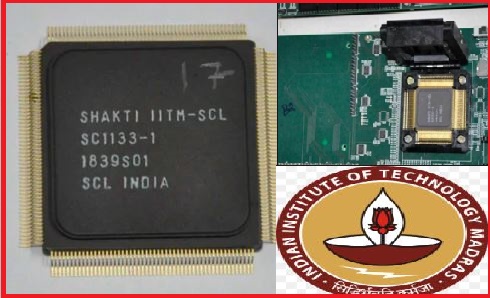 India's first indigenous microprocessor 'Shakti' developed by IIT-Madras: Details, Features, Highlights
India's first ever indigenously made microprocessor, 'Shakti', was designed and booted up by researchers at Indian Institute of Technology-Madras (IIT-Madras).
The newly developed microprocessor 'Shakti' is aimed at reducing reliance on imported microprocessors in the communication and defence sectors.
The Shakti microprocessor is India's first indigenously-developed microprocessor and can be used in mobile computing devices, embedded low-power wireless, and network systems. Shakti processors can be significantly adopted by strategic sectors such as defence, nuclear power installations, government agencies, and departments.
The Shakti microprocessors were made at semi-conductor laboratory (SCL) of ISRO in Chandigarh. This project was funded by Union Ministry of Electronics and Information Technology.
The IIT-Madras researchers' team is now ready with 'Parashakti', an advanced microprocessor for supercomputers which will be ready by December 2018.
Background
In July 2018, an initial batch of 300 chips, named RISECREEK was produced under Project Shakti, that were fabricated at the Multinational Chip Manufacturer Intel's facility at Oregon, USA, that successfully booted the Linux operating system.