Updated By: LatestGKGS Desk
Current Affairs : November 3rd, 2018 GK Question of The Day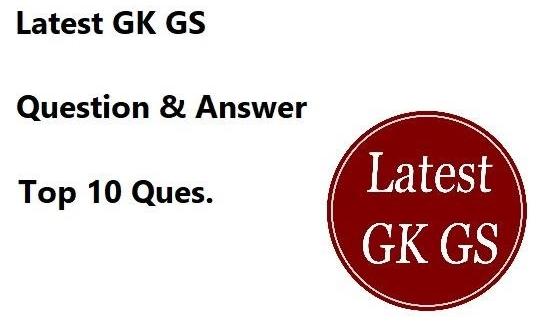 Daily GK Question November 3rd, 2018 General Knowledge, Current Affairs
1. Which batsman has beaten former South African Mark Boucher in the dismissal case, and became the third most successful wicket-keeper in ODI history?
Ans:- Mahendra Singh Dhoni
2. The central cabinet has changed the name of newly created Jharsuguda Airport to 'Veer Surendra Sai Airport, Jharsuguda'?
Ans:- Odisha
3. Which country successfully tested the indigenously built Agni-1 ballistic missile capable of carrying nuclear weapons on November 30, 2018?
Ans:- India
4. Which former captain of the Indian cricket team was inducted into the ICC Hall of Fame for his outstanding contribution to international cricket on November 01, 2018?
Ans:- Rahul Dravid
5. What is the rank of India in the Is of Doing Business released by the World Bank in October 2012?
Ans:- 77
6. The Union Cabinet recently approved the MoU for enhancing cooperation in the field of tourism and transport with South Korea and which country?
Ans:- Russia
7. Which IIT researchers have made the first Microprocessor 'power' of the developed country in India?
Ans:- IIT-Madras
8. Rohit Sharma became the fastest player to score in ODIs during the fifth match against the West Indies in Thiruvananthapuram on 01 November 2018?
Ans:- 200 Sixes
9. The Union Cabinet has recently given its approval to the treaty between India and the country on mutual legal assistance in criminal matters?
Ans:- Morocco
10. In which city was the first interaction between India and America on intellectual property?
Ans:- New Delhi