Updated By: LatestGKGS Desk
Festival Of Lights 'Diwali' Celebrations On 7th November 2018: Details, Significance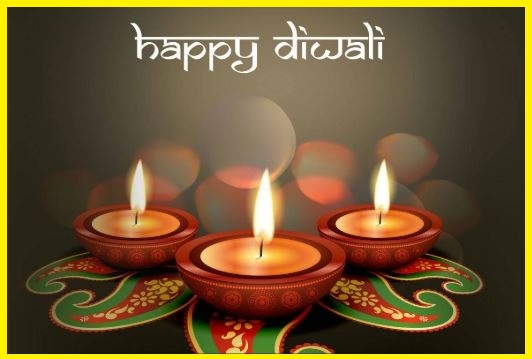 Festival Of Lights 'Diwali' Celebrations On 7th November 2018: Details, Celebrations, Significance, History
Diwali, also known as 'Deepawali', is the festival of lights which is celebrated every year around the world. Its celebrations date varies and is calculated by the Hindu lunar calendar.
Diwali is the symbol of the victory of the forces of good over evil. Every year, for Diwali celebrations, the preparation of the festival begins weeks before the festival.
On Diwali day, houses, sh, ps and other buildings are decorated with lights, candles, diyas, rangoli etc. People meet with their relatives, friends and also exchange sweets.
Lord Ganesha and Goddess Lakshmi, signifies goddess of wealth are worshipped on the Diwali night for wealth, health and prosperity. People, children play crackers and sparklers.
Diwali dispels darkness and leads us to light. It marks the beginning of a new life. It also marks the beginning of winter and the start of a new sowing season and beginning of the new financial year.
Historical Significance
According to history, Diwali festival is associated with the victory of Ram over Ravana. It is said that on this day Lord Ram reached Ayodhya along with Sita and Lakshman.
The people of the Ayodhya welcomed Ram, Sita and Lakshman by several decorations and illuminated the place with diyas, flowers etc. According to Jain, on this day Lord Mahavira attained "moksha or salvation".