Updated By: LatestGKGS Desk
Ayodhya Deepostav 2018 Enters Guinness Book Of Record For Lighting Earthen lamps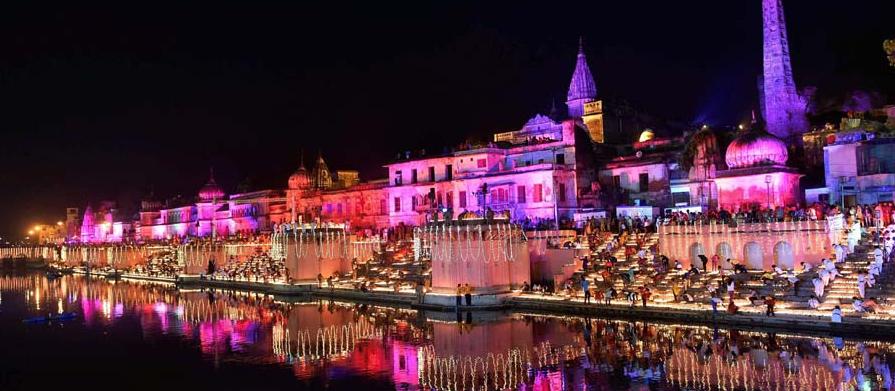 Ayodhya Deepotsav makes Guinness Book World Record in 2018 Events Features Details
Between the grand festival of the festival, Ayodhya has established a world record. On Tuesday, in the legendary city of Ayodhya, when more than three lakh lamps were laid on the side of Saryu, the entire city, including Sarayu coast, During this time, the CM Yogi Adityanath gave Ayodhya many gifts, while burning more than 3 lakhs of money, a new world record was also established here. The name of Ayodhya was recorded in the Guinness Book of World Records, on the banks of Sarai River, 3, 01,152 lit.
Under the Deeposhav program, preparations for the world record by burning more than 3 lakhs of lights in Ayodhya had already started. During the grand show on Tuesday evening, when millions of lamps were cremated on the Sarayu coast, then the scene was being created. Rishi Nath, the official judge of the Guinness World Record, announced to make a record during the festival in Saryu Ghat.
In the presence of CM Yogi Adityanath and South Korea's first woman Kim-Jung Suk, Rishi Nath said, 'Burn the total 3,01,152 lamps for five minutes together. This is a new record. ' On both sides of Ram's pad, the goal of the burning of a total of 3.35 lakh lamps was fixed. Explaining the new record as amazing, Rishi Nath said, "It broke the record created in Haryana in 2016. There were over 150,000 lamps lit.
In light of the light of the lamp, Jagmag made a new world record in Ayodhya, while the CM also made several special offers for the people here. CM Yogi Adityanath announced the name of Faizabad district as Ayodhya. Apart from this, the announcement of the airport being built in the city also is named after Lord Rama.