Updated By: LatestGKGS Desk
Pandit Jawaharlal Nehru 129th Birth Anniversary Celebrations On 14th November 2018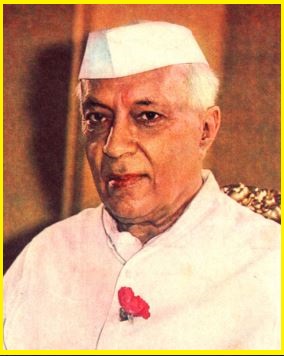 Pandit Jawaharlal Nehru 129th Birth Anniversary Celebrations On 14th November 2018: Profile, Career, Achievements
Pandit Jawaharlal Nehru (1889-1964) was the first Prime Minister of Independent India.
Pandit Jawaharlal Nehru was a great leader of India born on 4th of November in the year 1889 to the renowned lawyer, Mr. Motilal Nehru, and Swaroop Rani in the Allahabad. He died on 27 May 1964 (aged 74 years) due to the heart attack.

Pt Jawaharlal Nehru was a great writer and the poet. The Discovery of India and Glimpses of World History are some of his well-known books. He wrote 'Toward Freedom', (1936) is an autobiographical book written by the first Prime Minister of India, Jawaharlal Nehru while he was in prison.

Pt Jawaharlal Nehru is also known for his affection for Children. Hence his birth date i.e. November 14 is celebrated as Children's Day. Children's Day is also known as Bal Divas.
Pt Jawaharlal Nehru worked great for the well being of children as well as youngsters after the independence of India. He worked so much for the education, progress and welfare of the children of India. He was very affectionate towards children and became famous as Chacha Nehru among them.
For the progress and development of the youth of India, he had established various educational institutions such as Indian Institutes of Technology, All India Institute of Medical Sciences and Indian Institutes of Management.
Pt Jawaharlal Nehru made a five-year plan which includes free primary education, free meals including milk to the school children in order to prevent children from malnutrition in India.
Pt Jawaharlal Nehru deep love and affection towards the children is the big reason for celebrating the Children's Day at his birthday anniversary.
Latest Jawaharlal Nehru Updates