Government of India To Establish Gold Council in India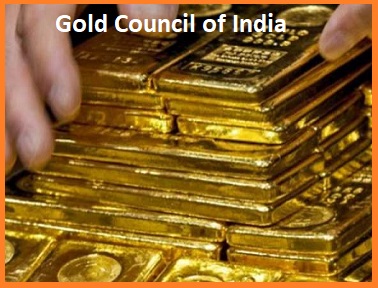 Government To Establish Gold Council in India: Details, Aim, Significance, Highlights
The Government of India has initiated to establish a domestic Gold council in India to promote the growth of the sector and boost exports of jewelry.
It was announced by the Commerce and Industry Minister Suresh Prabhu on the inauguration event of the 2nd Edition of India Gold and Jewellery Summit on 23rd November 2018 in New Delhi.

The Gold Council will have representations from all stakeholders including artisans, traders, miners, and purifiers.
The Gold Council would work in the direction of promoting the gold and jewelry industry, job creation, the building of regional clusters. It will also extend domestic support for exports.

Need

India is the world's largest consumer of gold and also one of the main importers. There are huge opportunities in the global market to push exports of gold jewelry.

India's gems and jewelry exports contracted by 8% to about $32.72 billion in 2017-18 owing to demand slowdown in the US and other major markets.

The gems and jewelry sector is a labor-intensive sector that contributes about 14% to the country's overall exports. Gold imports increased by about 4% to $17.63 billion in the first half of 2018-19.