Odisha Government releases a lexicon for 21 rare tribal languages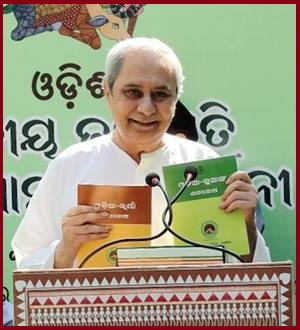 Odisha Government releases a lexicon for 21 rare tribal languages: Details, Features, Highlights
Odisha government released lexicons of 21 tribal languages for multilingual education (MLE) purposes for elementary schools in tribal-dominated districts.
The initiative aims to bring back the tribal languages in circulation and prevent them from vanishing This initiative has been prepared by the Special Development council which will further enhance proficiency in tribal languages.
Thus, this step towards tribal proficiency will help in the better connection between the government functionaries and the tribal communities.
Moreover, the CM of Odisha, Naveen Patnaik, announced upgradation of the tribal museum as the Odisha State Tribal Museum.
Odisha is home to the largest number of Scheduled Tribes communities amounting to 62 of different tribal communities including 13 vulnerable tribes. These tribes speak 21 languages and 74 dialects.
Odisha
Capital: Bhubaneswar
Districts: 30
Official Language: Odia
Chief Minister: Naveen Patnaik.
Governor: Prof. Ganeshi Lal