Updated By: LatestGKGS Desk
Goa first state to adopt cashless transactions from 31st December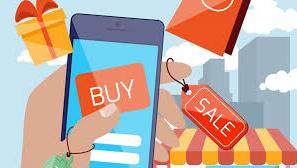 Goa to be the first state to go cashless from 31st December 2016
Goa will be the first state to go cashless from 31st December as people can buy fish, meat, grocery etc. from just the press of the button from their mobile.
The advantage of the cashless transactions is that the person does not need to carry money for purchases and other transaction in spite the person need to just pay online.
Cashless transactions can be done without the smartphone also just dial *99#
It is not even necessary to carry a smartphone, the person need to just dial *99# from their mobile phones and then follow the instructions and the transaction is complete.
The system is applicable to the vendors who do not have swipe machines, the vendors who have swipe machines can do transactions with the help of Debit or Credit card.
Prime Minister Narendra Modi also expressed that he has the dream of cashless economy.
Latest Demonetisation Updates