Eminent English writer Amitav Ghosh conferred with Jnanpith Award 2018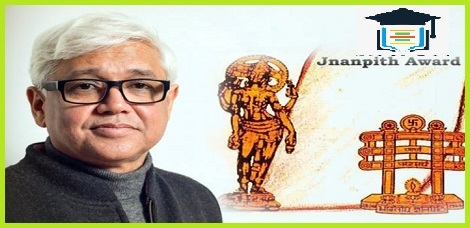 Eminent English writer Amitav Ghosh conferred with Jnanpith Award 2018: Details, Profile, Achievements, Highlights
Eminent English fiction writer Amitav Ghosh has been conferred for Jnanpith award, 2018. This has been announced by Jnanpith Selection Board on 14 December 2018.
Amitav Ghosh was born in 1956 (62-years-old) in Calcutta. He is an alumnus of Doon School, Dehradun, St. Stephen's College, Delhi University and Delhi School of Economics.
Amitav Ghosh was awarded Padma Shri in 2007 and was elected as Fellow of the Royal Society of Literature in 2009. He was also named Ford Foundation Art of Change Fellow in 2015.
Amitav Ghosh some of the prominent works includes: The Circle of Reason (1986) was his first novel. Other fiction works include The Shadow Lines (1988), The Calcutta Chromosome (1995), The Glass Palace (2000), The Hungry Tide (2004). He has also written three works as a part of The Ibis trilogy of which the first volume is Sea of Poppies (2008); the second volume is River of Smoke (2011), and the third volume is Flood of Fire (2015).
Amitav Ghosh notable non-fiction works include Antique Land (1992), Dancing in Cambodia and at Large in Burma (1998), Countdown (1999), and The Imam and the Indian (2002), The Great Derangement: Climate Change and the Unthinkable (2016) etc.
About Jnanpith Award
Jnanpith award was instituted in 1961. Through, this award, the Bhartiya Jnanpith recognizes Indian litterateurs who write in one of the 22 Indian languages listed in the Schedule Eight of the Indian Constitution.
Jnanpith award winners receive a cash prize, a citation and a bronze replica of Goddess Saraswati.
Famous Malayalam writer G.S. Kurup was the first winner of Jnanpith award.