Madhya Pradesh Govt accorded Sitar Player Manju Mehta with Tansen Samman 2018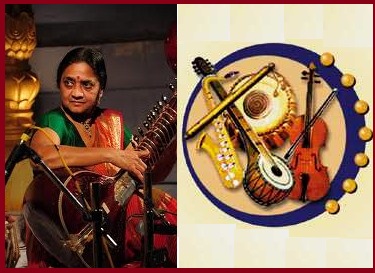 Madhya Pradesh Govt accorded Sitar Player Manju Mehta with Tansen Samman 2018: Details, Profile, Achievement, Highlights
The Madhya Pradesh Government has conferred the annual Tansen Samman upon eminent Sitar Player Manju Mehta for her contribution in the field of Hindustani Classical Music.
The Tansen Samman 2018 award was presented by Union Minister Narendra Singh Tomar on the inaugural function of Tansen Music Festival in Gwalior.
Veteran Sitar maestro Manju Mehta belongs to Bhatt family of Jaipur, which other eminent musicians Shashimohan Bhatt and Pandit Vishwa Mohan Bhatt come from. She has been a top artist at All Indian Radio and has co-founded the Saptak School of Music in Gujarat.
About Tansen Award
Tansen Award was instituted by Madhya Pradesh government to honor the individual artists with a significant contribution to Hindustani Classical Music.
Tansen Award carries a cash prize of Rs. 2 Lakh along with a memento. The first Tansen Samman was conferred upon Sitar maestro Ustad Abdul Haleem Jafar Khan in 2000.
Tansen
Tansen (earlier names Ramtanu Pande/Mohammad Ata Ali Khan) was the legendary court musician of Akbar. His early music training was held in music school of Gwalior's Raja Mansingh Tomar. He was a disciple of Swami Haridas.
Tansen Samaroh (Tansen Music Festival)
The department of culture, Madhya Pradesh government organizes annual four day Tansen Samaroh near the tomb of Tansen in Gwalior every year in December. The vocal and instrumental artists from all over India come and deliver their performances.