Updated By: LatestGKGS Desk
Foreign Direct Investment 'FDI' new norms in e-commerce: Details, Features, Impact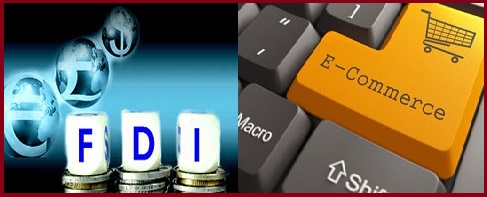 Foreign Direct Investment (FDI) new norms in e-commerce: Details, Features, Impact
The Foreign Direct Investment (FDI) new norms in e-commerce, restricts e-commerce firms from selling products of entities in which they have an equity stake.
The new FDI norms are brought in by the government to plug-in some gaps like:
1. To bypass the rules which restricted large sellers on platforms such as Flipkart and Amazon from contributing more than a quarter of sales, online retailers had set up structures to get around those loopholes by mandating other sellers to buy from those large sellers and then, in turn, sell those products on e-marketplaces.
2. Large sellers formed multiple entities, which sold their products separately on online marketplaces.
3. The small traders were complaining that deep discounts offered by the likes of Amazon and Flipkart are driving them out of business.
4. The new norms aim to tackle the anti-competitive behavior by e-commerce entities and to ensure that there is no wrong subsidization and the marketplace remains neutral to all vendors.
Impact
The e-commerce companies like Amazon and Flipkart would be adversely affected because Amazon has several such joint ventures, including Cloudtail and Appario. Even Flipkart has exclusive partnerships with top smartphone brands such as Xiaomi and Oppo. The new norms will adversely impact their business models.
The critics blame that the new norms are not in sync with the spirit of competition and free market economy because Only those exclusive arrangements that have an appreciable adverse effect on competition are prohibited under the Competition Act.
The new norms are welcomed by stating that the new norms will enable a level- playing field for all sellers especially MSMEs and help them leverage the reach of e-commerce.