4 December: Navy Day celebration in India PM salutes bravery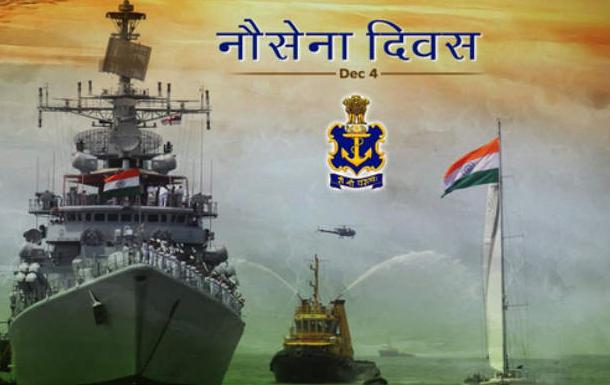 Indian Navy Day 4th December celebration, PM Narendra Modi salutes of bravery of Indian Navy
Navy Day is marked in India on 4th December every year to observe the role and achievements of Indian Navy in the country.
Indian Navy not only secures the marine border of the country but also makes International relations by seaport deposits, joint exercises, humanitarian mission etc.
Indian Navy has more than 50,000 soldiers, 1 nuclear attack submarine, 30 patrol vessels, 24 corvettes, 13 conventional submarines etc.
Navy Day marks 1971 Indo-Pak war at Karachi harbour
Navy Day is celebrated to mark the Indo-Pak war of 1971 when missile boats were carries out at an attack in Karachi harbour.
Prime Minister Narendra Modi saluted the bravery of soldiers and stated that Navy day greetings to all navy personnel and family.
PM also cherished the role of Indian navy and salutes for their bravery and personnel.