SIPRI Report: India is the world's 2nd largest importer of weapons, Saudi Arabia Tops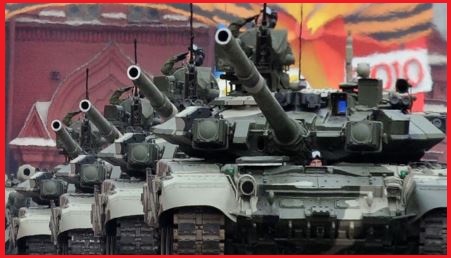 SIPRI Report: India is the world's 2nd largest importer of weapons, Saudi Arabia Tops: Key Findings
India is the second largest importer of weapons in the world between 2014 to 2018, as per the annual report 'Trends in International Arms Transfers-2018'released on 11th March 2019 by the think tank Stockholm International Peace Research Institute (SIPRI), the leading Stockholm-based think tank that measures weapons imports over five-year periods.
Saudi Arabia topped the global share of arms imports between 2014 and 2018, and accounted for 12% of the global share of arms imports in that period, followed by India in second place with a 9.5% share.
With imports pegged at 4.2% of the global share, China is the world's sixth-largest buyer of weapons.
Indian arms imports fell 24% between 2009-13 and 2014-18 because of delays in deliveries of fighter jets and submarines produced under licence from Russian and French original equipment manufacturers.
India's top arms supplier, Russia, accounted for 58% of India's arms imports during the last 5 years, compared to 76% in the previous five-year period.
US, Israel, and France increased their arms exports to India in 2014-18.