Updated By: LatestGKGS Desk
South Korea 1st country to launch world's first 5G networks on 5th April 2019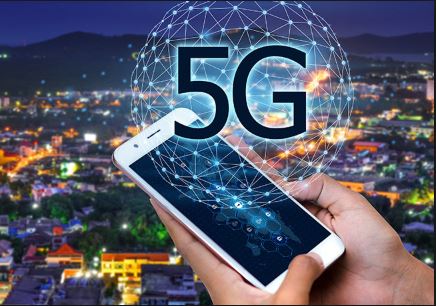 South Korea 1st country to launch the world's first 5G networks on 5th April 2019: Details, Features, Highlights
South Korea becomes the 1st country to launch the world's first 5G mobile networks on 5th April 2019.
The superfast communications supported by fifth generation (5G) wireless technology will ultimately underpin everything from toasters to telephones; from electric cars to power grids.
Hyper-wired South Korea has long had a reputation for technical prowess, and Seoul has made the 5G rollout a priority as it seeks to stimulate stuttering economic growth.
The system will bring smartphones near-instantaneous connectivity, 20 times faster than existing 4G, allowing users to download entire movies in less than a second.
In the same way that 3G enabled widespread mobile web access and 4G made new applications work ranging from social media to Uber, 5G will herald a new level of connectivity, empowered by speed.
All three of South Korea's mobile operators, KT, SK Telecom and LG UPlus, will go live with their 5G services first in the world.
Japan is also believing to bring out a limited deployment in 2019 before full services start in time for next year's Tokyo Olympics.
5G (5th Generation)
5G is the latest generation of cellular mobile communications. It succeeds the 4G (LTE-A, WiMax), 3G (UMTS, LTE) and 2G (GSM) systems.
5G performance targets high data rate, reduced latency, energy saving, cost reduction, higher system capacity, and massive device connectivity.
Their major advantage is that 5G networks achieve much higher data rates than previous cellular networks, up to 10 Gbps; which is faster than current cable internet, and 100 times faster than the previous cellular technology, 4G LTE.
South Korea
Capital: Seoul
Largest City: Seoul
Currency: South Korean Won (KRW)
Official Language: Korean
Prime Minister: Lee Nak-Yeon
President: Moon Jae-in