Updated By: LatestGKGS Desk
Nepal's first ever satellite "NepaliSat-1" successfully launched From USA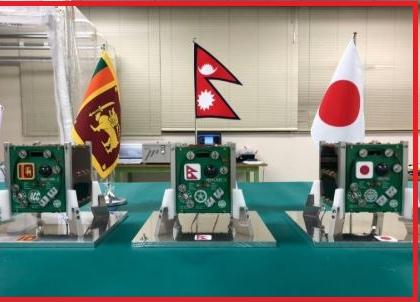 Nepal's first ever satellite "NepaliSat-1" successfully launched: Details, Features, Aim, Significance
Nepal has launched its first satellite "NepaliSat-1″ into space. The satellite was launched in the early morning (2:31 am) of Baishak 5, 2076 on 18th April 2019.

NepaliSat-1 satellite was launched by CygnusNG11 mission by NASA in Virginia, USA.
NepaliSat-1 satellite will be carried to the International space station (ISS) as a cargo.

With the launching of NepaliSat-1 Nepal has entered the Space-Era.
NepaliSat-1 is a low orbit satellite which will be in the 400-km distance from the Earth's surface. It will be stationed at the International Space Station for a month and then it will be sent to orbit the earth, according to NAST.
NepaliSat-1 satellite will take photographs on a regular basis to gather geographical information of the country.
NepaliSat-1 satellite has a Nepali flag and the NAST logo. It also has the name of the scientists involved in the making of the satellite.
Nepal:

Capital: Kathmandu (Also Largest City)

Currency: Nepalese Rupee

Official Language: Nepali
Prime Minister: Khadga Prasad Oli
President: Bidhya Devi Bhandari