Updated By: LatestGKGS Desk
Nepalese Sherpas lean-burn physiology allows them to climb Himalayas proficiently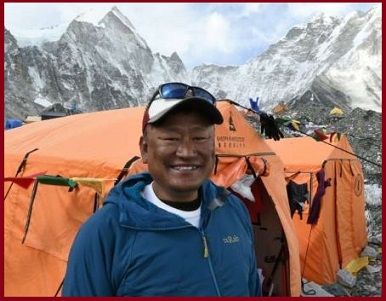 Nepalese Sherpas lean-burn physiology allows them to climb Himalayas proficiently: Details, Study Highlights
According to the recent study, Nepalese Sherpas have lean-burn physiology that uses oxygen more efficiently than those used to the atmosphere at sea level and this allows them to climb the Himalayas proficiently.
The study that investigated high-altitude adaptation in mountain populations was carried out by collecting many samples from mountaineers at 5,300m altitude and even putting them on an exercise bike at Mt Everest Base Camp.
The Sherpas have this genetic mutation ability after living in one of the world's highest regions for thousands of years. This gave them an advantage when in high altitudes with low oxygen. Sherpa's heart uses glucose and lungs with increased efficiency with low oxygen conditions.
Sherpa is physiologically suited to high altitude and therefore they are better able to generate energy and move in the mountains than a 'normal' climber. Sherpas do not have technical skills for climbing unless they receive training.
Background
Sherpa is a tribe of Tibetan who lives in Nepal. The tribe is migrated from Tibet to Nepal 1000 years ago.
Sherpa has a population of nearly 45000. They live in the Khumbu and Solu Khumbu regions that lie to the south of Mount Everest.
The word "sherpa" has also become a job description on a formal trekking crew.