CBDT Chairman Sushil Chandra appointed as new Election Commissioner of India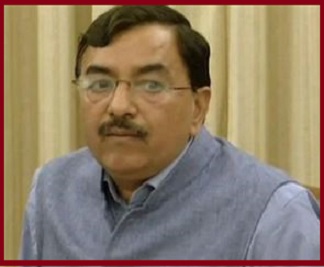 CBDT Chairman Sushil Chandra appointed as new Election Commissioner of India: Details, Profile-Career, Highlights
President of India Ram Nath Kovind has appointed Sushil Chandra, the chairman of the Central Board of Direct Taxes (CBDT), to be designated as the new Election Commissioner of India on 14th February 2019.
Sushil Chandra appointment came ahead of this year's general elections, which is due by May 2019. He will serve for a term of six years, or till the age of 65 - whichever is earlier.
Sushil Chandra is an IIT graduate and is a 1980 batch officer of the Indian Revenue Service (IRS) official of Income Tax Cadre, was recently retired from CBDT. He was appointed CBDT Chairman on 1st November 2016 and further got two extensions.
The Election Commission now has Sunil Arora as the Chief Election Commissioner who will succeed O.P. Rawat and Ashok Lavasa and Sushil Chandra as fellow commissioners.