Updated By: LatestGKGS Desk
Cyclone Fani: Million of lives survived by India's new warning systems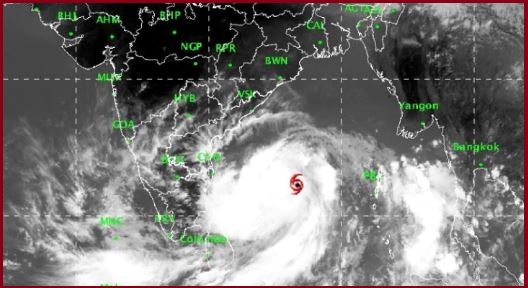 Cyclone Fani: Million of lives survived by India's new warning systems: Details, Highlights
Cyclone Fani which hit the Odisha coast in Puri on 3rd May 2019 early morning with wind speed or around 175-185 kmph can create great destruction but million of lives got saved due to India's new warning system and war-level preparations.
Although the heavy loss was made to the houses in Puri, around 160 people admitted to the hospital for treatment, the residence of DM and SP also badly damaged. Also, it took 6-8 people's life.
Considering the severity of the storm, this figure is very low, because more than 10,000 people died in such a horrific hurricane earlier in 1999.
To deal with Cyclonic storm of Fani an improved weathering system of Indian Meteorological Department (IMD), successful withdrawal of millions of people, better coordination between center and state government and possible due to large NDRF team.
To warn people of Cyclone Fani, they deployed everything they had: 2.6 million text messages, 43,000 volunteers, nearly 1,000 emergency workers, television commercials, coastal sirens, buses, police officers, and public address systems blaring the same message on a loop, in local language, in very clear terms: "A cyclone is coming. Get to the shelters."
Also, India's Mysore based Central Food Technological Research Institute (CFTRI), has prepared nearly one lakh meals for distribution in cyclone Fani hit areas of Odisha, Andhra Pradesh, and West Bengal.